Tag Archives:
WEDU
Five Florida Public Media stations were honored with 14 Suncoast Emmy Awards this year.
They included: WEDU PBS, WFSU Public Media, WLRN Public Radio and Television, WPBT2 South Florida PBS, and WUCF TV.
The Suncoast Chapter of the National Academy of Television Arts & Sciences is a nonprofit Florida corporation dedicated to excellence in television.
It offers the annual Regional EMMY® Awards called The Suncoast Regional EMMY® Awards to television markets in the entire State of Florida, Alexandria, Baton Rouge, Lafayette, Lake Charles and New Orleans, Louisiana, Mobile, Alabama, Thomasville, Georgia and Puerto Rico.
"The Chapter is composed of professional people who work in television or students who are studying television in colleges or universities and aspire to become professionals."
The board of Florida Public Media elected David Mullins, General Manager, WFSU Public Media, as its new chair in a special election. Mullins succeeds Phil Hoffman, former Executive Director of WUCF-FM/TV (Orlando).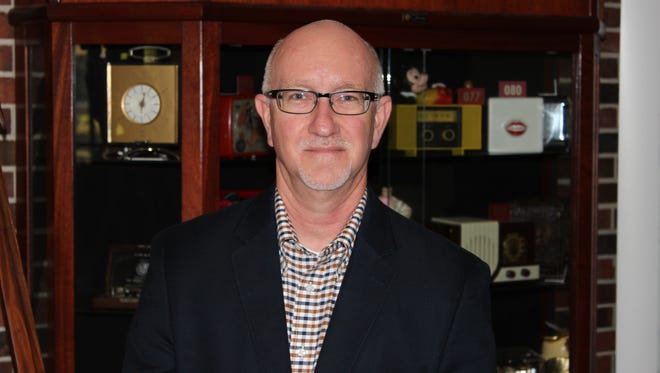 The board also added David McGowan, President and CEO of WJCT Public Media (Jacksonville) as its At-Large member of the Executive Committee.
Other members chosen for the Executive Committee include:
Vice Chair. Paul Grove. President and CEO. WEDU-TV. (Tampa-St. Petersburg)
Treasurer. Amy Shumaker, Associate General Manager – Content, WGCU-FM/TV (Ft. Myers/Naples)
Secretary. Chris Puorro, Station Manager of WQCS-FM (Ft. Pierce)
Immediate Past Chair. Randy Wright, Executive Director, WUFT-FM/TV(Gainesville/Ocala)
Florida Public Media (FPM) is the organization of 24 public radio and public television stations in the state. The stations broadcast programming by NPR and PBS, and a wide range of news, public affairs, and music programs.
TV members provide the main distribution of The Florida Channel, and radio members serve as the backbone of the Florida Public Radio Emergency Network (FPREN).
FPREN is headquartered at WUFT on the campus of The University of Florida in Gainesville.
FPM is the state's leader in educational programming and emergency communications.
President Joe Biden has nominated three people to serve on CPB's board of directors.
The nominees are Elizabeth Sembler, Kathy Im and Tom Rothman. They will join the board if confirmed by the U.S. Senate. CPB's board has four vacant seats.
Sembler, a retired educator and administrator, most recently worked as director of engagement at Congregation B'nai Israel in St. Petersburg, Fla. She served on CPB's board of directors from 2008–2020 and was board chair from 2014–16.
Sembler has also been a board chair for WEDU PBS in Tampa, Fla., where she is still a serving board member, and was a board member for America's Public Television Stations.
More information about President Biden's CPB nominees is available from the Current.