Tag Archives:
WUWF
April 1, 2022 – WUWF's veteran executive director Pat Crawford was awarded the University of West Florida Marion Viccars Award. 
This award was established to recognize superior service of university employees for substantial contributions, outstanding performance, and professionalism impacting operations, service excellence, inter-departmental effectiveness, and community involvement.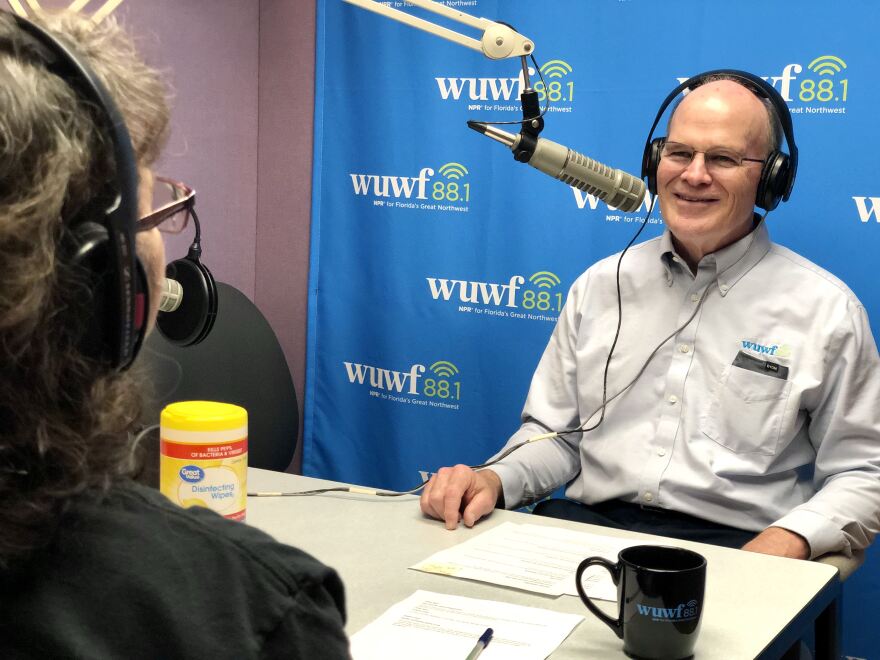 In addition to this milestone, 2022 marks Crawford's 40th anniversary with WUWF Public Media.
"We are proud of Pat for winning this prestigious award," said Patrick Yack, executive director of Florida Public Media.
"Pat has made many lasting contributions to WUWF, the university and the community. We can all be thankful for his dedicated service."
WUSF Public Media (Tampa/St. Petersburg) and WUWF Public Media (Pensacola) were chosen by the Corporation for Public Broadcasting to take part in the 2022 Digital Transformation Program, a "virtual program developed by the Poynter Institute to educate, assist, and coach public media senior leaders and their staff on the best strategies and tactics to transform their organization's digital operations and culture. "
"The program includes online coaching and training to the station CEOs, along with the leaders of the five National Multicultural Alliance organizations, and their staff members, to accelerate their digital transformation efforts."
"CPB's commitment to advancing innovation and diversity continues to be reflected through our strategic investments helping system leaders advance a digital-first, audience-centric approach," said CPB President/CEO Patricia Harrison in a release.
"The program will provide coaching and resources to help stations become more agile and leverage digital content, platforms, and data to grow and engage new and existing public media audiences," she said.