Florida public television stations have long been a leader in providing educational programming and other valuable resources and tools to countless numbers of students, teachers, parents and caregivers.
In 2020, as schools throughout the state canceled classes because of the Covid-19 pandemic, Florida public TV stations provided essential At-Home Learning programs and associated digital materials for the entire state.
One example is WUCF.org in Orlando where the station provides extensive At-Home Learning digital resources for teachers, parents, and students. WUCF-TV is recognized nationally for its innovative approach to education.
Its Meet the Helpers initiative in teaches children about important community helpers so they are better prepared in emergency situations.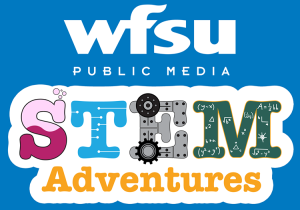 Another long-time leader in community outreach can be found at WFSU Public Media in Tallahassee. It is a proud Ready To Learn (RTL) station piloting PBS RTL resources to establish best practices with content that can be used in all sorts of learning environments throughout the state. The station routinely provides digital, in-person and virtual training opportunities.
South Florida PBS in Miami is also widely cited as an education leader in public broadcasting. KidVision Pre-K makes learning for preschoolers lively and fun for teachers, parents and children. Two of the most popular initiatives feature the Virtual Field Trip that bring people and places right into the classroom,  and Miss Penny who reads a story every Friday at 1 PM live on Facebook and Youtube.
Most of our stations carry the 24/7 Kids Channel – a channel devoted to the best in PBS programming for children.
Recognizing that many children watch television during prime time and throughout the weekend, our stations met that need with the new channel. Our stations continue to carry award-winning programs such as the newest favorite Molly of Denali.
As a leader in digital education, PBS combined its world-class programs and technological savvy to create PBS LearningMedia, an extensive, free online library of learning resources.
PBS LearningMedia carefully curates content from federal agencies such as NASA, National Science Digital Library, The Library of Congress, and the Smithsonian Institute, with original content from public broadcasting producers and programs like WGBH, NOVA, Frontline, American Experience, Sid the Science Kid, and The Electric Company, all in one place.
Florida PBS stations are committed to supporting teachers and students. All users should evaluate their local and state guidelines and always review content before using with students.